Virginia Wrongful Death Claims
About Wrongful Death Claims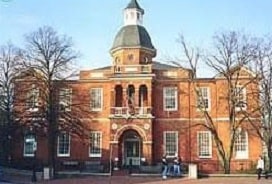 Most people are generally familiar with the concept of a personal injury claim or lawsuit. You get injured by another person's negligent action or decision and you get to sue that person and recovery money for the cost and pain of your injury. A wrongful death claim is basically just like a personal injury claim for cases where the injured person dies and can't bring the claim themselves. Wrongful death claims allow the surviving relatives to recover the same sort of personal injury damages the deceased would be entitled to if they were still alive.
Virginia Wrongful Death Law
Under Virginia law there are two alternative types of wrongful death claims that can be brought: (1) a survivor claim; and (2) a statutory wrongful death claim. A survivor claim is a type of personal injury action under Virginia Code § 8.01-25. This type of wrongful death action permits survivors to recover damages for the victim's pain and suffering just as if the victim were still alive. The second type is a statutory wrongful death claim which is brought under the Virginia Wrongful Death Act, Va. Code § 8.01-50.
Unlike many other jurisdictions, these are mutually exclusive theories of recovery in Virginia. The Supreme Court of Virginia has made it crystal clear that if the "injuries cause death, the recovery must be sought under Code § 8.01-50, the wrongful death statute." If this is the chosen path, there is no claim for a decedent's pain and suffering prior to death and such evidence would be inadmissible at trial.
Virginia's wrongful death statute authorizes suits against individuals and corporations whose wrongdoing is alleged to have caused the victim's death. Va. Code § 8.01-50(A). Different states have different rules for who can bring a wrongful death claim. In Virginia, the decedent's personal representative is the only party that can bring a wrongful death claim. "Every such action under this section shall be brought by and in the name of the personal representative." Va. Code § 8.01-50(B).
For purposes of this statute, wrongful death beneficiaries can be a parent, spouse, or a child by blood, marriage, or adoption, and this also includes a stepchild and illegitimate children of the victim. One rather unique aspect of Virginia law is that brothers and sisters can also be beneficiaries under the wrongful death statute.
Recent Wrongful Death Verdicts and Settlements in Virginia
2021, Virginia: $223,359 Verdict A 68-year-old woman was T-boned by a minor. The airbag bruised her face and prompted an asthma attack. An ambulance brought the woman to the emergency room. She was diagnosed with abrasions, a right fibula fracture, multiple rib fractures, and a neck fracture. The woman was transferred to another hospital's trauma intensive care unit. She died from organ failure. The woman's family alleged that the minor driver's negligence caused her death. They claimed he drove inattentively and failed to yield the right-of-way. This case settled for $223,359.
Keighly-Peach v. Wickum (Norfolk 2018) $100,000: defendant driver was making a left turn onto Newton Road in Norfolk when he hit a killed a pedestrian who was crossing the street at the intersection. The estate for the deceased pedestrian brought a wrongful death action. Defendant's insurance company, Property & Casualty Insurance Company of Hartford, initially disputed liability but eventually agreed to settle for its policy limit of $100,000 and the settlement proceeds were distributed to the survivors.
Chauvin v. CRHC (Norfolk 2018) $450,000: deceased plaintiff was dependent on a breathing tube with a high risk of airway obstruction following a stroke when she suddenly died from oxygen deprivation while being cared for at Chesapeake Health & Rehabilitation Center (CHRC). The wrongful death suit alleged that CHRC employees negligently failed to check the oxygen stats every hour and regularly cleaning the mucus from the air tubes. CRHC settled the case for $450,000.
State Farm v Caines (Norfolk 2018) $150,000: pedestrian killed near Jefferson Avenue in Newport News in an accident involving 3 separate drivers all of whom were insured by State Farm. State Farm agreed to settle the wrongful death claims brought by the estate of the deceased pedestrian for a total of $150,000.
Butner v Elney (Isle of Wright 2018) $758,679: deceased plaintiff was a back-seat passenger in a vehicle travelling on Route 32 near its intersection with Route 17 in Isle of Wright County. When the vehicle came to a stop for a red light it was rear-ended by a commercial truck driven by the defendant causing massive injuries which deceased plaintiff eventually died from. Defendant trucking company had primary and umbrella insurance coverage. The primary insurer settled for $283,679 and the excess insurer agreed to pay $475,000 to settle the wrongful death claims.
Thomas v Consulate Healthcare (Norfolk 2017) $200,000: an elderly woman with various health issues died while living at an assisted care facility near Williamsburg. Her estate brought a wrongful death action against the nursing home alleging that doctors and nurses at the facility failed to properly monitor and care for the woman. The case was settled fairly quickly for $200,000.
Teewun v. Birk (Chesapeake 2016) $1.4 million: the estate for the deceased plaintiff brought a wrongful death action against defendant radiologist for failing to diagnose lung cancer. Defendant performed chest x-rays that revealed suspicious legion in decedent's lung but failed to correctly recognize and interpret the imaging results. As a result of this failure decedent's lung cancer went undiagnosed for another 13 months by which time it was no longer treatable and he died shortly thereafter. Defendant's malpractice insurer ultimately settled the wrongful death case for $1.4 million.
Contact Miller & Zois About Virginia Wrongful Death
Miller & Zois handles wrongful death and other types of personal injury cases in Virginia. If you believe you have a potential claim and want to better understand your options, call our lawyers at 800-553-8082 or click here for a free consultation.