Delaware Personal Injury Law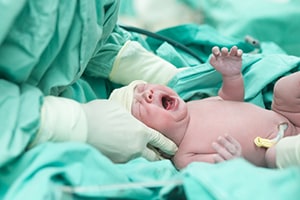 Delaware is the 2nd smallest state (only Rhode Island is smaller) in geographical size with the 6th smallest population. The state is divided into 3 comparatively large counties: Newcastle, Kent, and Sussex. Sussex County covers the southern portion of the state and has a population of just under 200,000 people. Kent County occupies the central region of Delaware and home to 160,000 people.
Both Kent and Sussex counties are mostly rural and politically conservative. The bulk of Delaware's population is clustered into New Castle County in the northern part of the state. New Castle County is home to approximately 550,000 people. This makes up over 60% of the total population of Delaware. New Castle County is home to the 2 largest cities in Delaware: Wilmington & Newark, but it is part of the larger Philadelphia metropolitan region. Many residents of New Castle County commute to work in Philadelphia.
Not surprisingly, the social demographics of New Castle County are completely different compared to the rest of the state. New Castle is a very typical urban, liberal population center.
Delaware Court System
Almost all personal injury lawsuits in Delaware get filed and resolved in the Superior Court. Each County has its own Superior Court which is the court of general jurisdiction for civil and criminal matters.
The Delaware Court system is somewhat unique among states in that it has a Chancery with special subject matter jurisdiction over "equity" cases and cases involving corporate law issues. The workload and efficiency of the Superior Courts vary significantly depending on location. Not surprisingly, the vast majority of civil cases (and all other cases) end up in the Superior Court for New Castle County. This is because most of the people in Delaware live in New Castle County and also because it is the most favorable venue for plaintiffs.
Delaware's Statute of Limitations for Personal Injury Claims
Just like every other state, Delaware imposes a legal deadline on how long plaintiffs can wait before filing a personal injury lawsuit. These deadlines are commonly known as a statute of limitations. Although all states have a statute of limitations for personal injury and other claims, the length of time and rules for when the time begins to run are different in each state.
In Delaware, normal personal injury claims are subject to a 3-year statute of limitations period. 10 Del. C. § 8119. Delaware's 3 year limitation period begins to run on discovery of the claim - which is usually the time of the accident in a personal injury case. See, e.g. Strange v. Keiper Recaro Seating, Inc., 117 F. Supp.2d 408 (D. Del. 2000) (limitations period on bus driver's personal injury claims began to run from the date of the accident when he was injured). For personal injury claims against the state, county, or local branch of government, Delaware imposes a 1-year statute of limitations period. 10 Del. C. § 8124.
Delaware's Comparative Fault Rule
In situations where a plaintiff is partly responsible for the accident that caused his injury, states follow different legal rules on how this affects their right to recover damages. Delaware has adopted what is referred to as a modified comparative fault rule. 10 Del. C. § 8132. Delaware's comparative fault rule holds that if you are found to be partly at fault for an accident, you can still sue the person who was primarily at fault but your damages will be reduced based on your percentage share of the blame.
For example, say you are involved in an accident and you suffer damages totaling $100,000. You go to trial and the jury awards you $100,000 but finds that you were 20% at fault for the accident, you will only $80,000 because your damages are automatically reduced by your 30% share of the fault.
There is a limit to this rule, however. If the plaintiff is 51% or more at fault for the accident they are completely barred from recovering any damages. So continuing with our example above, let's say you have $100,000 in damages but a jury finds that the defendant was 40% negligent and you were 60% negligent. In this scenario, you won't get $40,000 in reduced damages. Under Delaware law, you will not be entitled to any damages at all because you were more than 51% at fault.
Delaware Automobile & Insurance Laws
Delaware is often described as a "no-fault" state with respect to auto insurance and claims. However, Delaware does not have a pure "no-fault" system. Drivers in Delaware are required to carry "no-fault" auto insurance.
This basically means that when you get in a car accident, you submit a claim under your own insurance policy even if the other driver was at fault. Unlike in pure no-fault states, however, Delaware does not impose any limits or restrictions on the right to sue the at-fault driver for additional damages.
Mobile Use Prohibited: Delaware law prohibits any use of a phone or handheld mobile device by drivers at any time while a vehicle is in motion. The use of hands-free features is permitted. 21 Del. C. § 4176C.
Duty of Drivers in Accident: in the event of a car accident, Delaware law requires all involved drivers to exchange information and report the accident to the police. The only exception is if the accident results in less than $500 in property damage.
Minimum Auto Insurance Requirements: Until recently, Delaware had very low mandatory minimums for car insurance coverage compared to other states. In 2017, however, the state raised the minimum coverage requirements:

BODILY INJURY: $25,000 per person&$50,000 per accident
PROPERTY DAMAGE: $10,000
In Delaware, personal injury protection (PIP) coverage is mandatory with minimums of $15,000 per person/$30,000 per accident. The same $15,000/$30,000 minimums apply for uninsured motorist coverage, however, UIM coverage can be declined in writing.
Strict Liability for Dog Bites
A number of states have adopted a so-called "one-bite" rule for dog bite liability cases. Under this rule, the dog owner is not liable the very first time his dog bites someone (unless he had reason to know the dog was dangerous). But he will be liable if the dog bites someone again. Delaware has rejected the one-bite rule in favor of a strict liability approach to dog bite liability.
Delaware dog owners are held strictly liable whenever their dog bites someone, regardless of whether the dog has done anything in the past. § 3053F. The Delaware Superior Court interprets this statute as "imposing liability regardless of whether the owner knew or had reason to know that her dog was inclined toward dangerous behavior."
No Caps on Personal Injury Damages
Under Delaware law, personal injury claimants are entitled to recover the normal types of compensatory damages: lost wages/income, medical expenses, pain and suffering. Delaware also allows punitive damages to be award in certain circumstances. Delaware law does not impose any caps or maximum limits on the amount of damages plaintiffs can receive in a personal injury case.
Delaware Verdicts and Settlements
2021, Delaware: $5,500,000 Settlement. A 48-year-old man attended a firearms training course. The group shot at each other with non-lethal paintballs. They took a lunch break. The group returned without being patted down or frisked. An instructor forgot that he was carrying his Glock instead of the simulation gun. During a simulation, he shot at the man, who fell to the ground and laid unresponsive. The man was rendered paraplegic. He alleged negligence against the course's hosts and instructors. The man claimed they failed to conduct safety measures that would have identified and confiscated the Glock. This case settled for $5,500,000.
2019, Delaware: $15,000 Verdict.A 31-year-old woman was rear-ended. She suffered cervical and lumbosacral radiculopathy. The woman underwent injection and physical therapies. She alleged negligence against the at-fault driver. The woman claimed he tailgated her and failed to maintain an appropriate lookout. A jury awarded her $15,000.
2019, Delaware: $13,000 Verdict. A man was sideswiped on I-95. He injured his neck, shoulder, and ankle. The man alleged negligence against the at-fault driver. He claimed she failed to control her vehicle, carefully pass him, stay in her travel lane, and maintain an appropriate lookout. The jury awarded him $13,000.
2019, Delaware: $112,000 Verdict. A 45-year-old woman was rear-ended in a chain-reaction collision. She suffered a C5-7 herniation. The woman underwent physical therapy and nerve blocks. She also underwent an anterior discectomy. The woman alleged negligence against the at-fault driver. She claimed he followed her too closely, drove inattentively, and excessively sped. The woman received a $112,000 verdict.
2019, Delaware: $250,000 Verdict.A 22-year-old motorcyclist was involved in a chain-reaction collision. He fractured his right leg. He underwent an internal fixation. The man developed deep vein thrombosis that turned into a pulmonary embolism. He took an anticoagulant for six months. The man underwent an additional procedure to address his post-surgical complications. He alleged negligence against two at-fault drivers. The man claimed they failed to safely operate their vehicles. The defense denied liability. They argued that the man was comparatively negligent. The jury awarded the man $250,000.
2018, Delaware: $100,000 Verdict.A 78-year-old man was T-boned. He suffered multiple injuries, including the aggravation of his pre-existing Myasthenia Gravis. Three months later, he developed respiratory failure, sepsis, and pneumonia. The man died shortly after. His wife alleged negligence against the at-fault driver. She claimed he ran a red light, drove at unsafe speeds, and failed to maintain an appropriate lookout. The jury awarded $100,000.
2018, Delaware: $175,000 Verdict. A 30-year-old man was rear-ended. He injured his lumbar disc. The man was left with lower extremity paresthesia. His physician recommended a lumbar fusion. The man alleged negligence against the at-fault driver. He claimed he tailgated him and failed to maintain an appropriate lookout. The man received a $175,000 verdict.