Georgia Personal Injury Claims
Median Personal Injury Verdicts in Georgia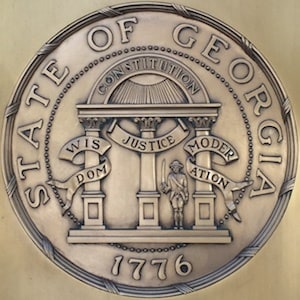 The median verdict in personal injury cases is less than a third of the national average, according to Jury Verdict Research. The median compensatory award in Georgia was $11,000. Nine percent of these verdicts were more than $1,000,000. (Note: this is the median verdict, not the average verdict. The average verdict in Georgia would be substantially higher.)
This data is a somewhat old, examining Georgia personal injury verdicts from 1997 through 2002. Still, if anything, medical malpractice reform in Georgia (see below) has likely lowered the number of large verdicts.
Our auto accident lawyers see a large number of herniated disc cases in car accidents. According to the Georgia Trial Reporter, the average settlement/verdict in a lumbar (back) herniated disc case involving surgery is $115,000. The average settlement/verdict in a cervical (neck) herniated disc case requiring surgery is $125,000.
These numbers are for all of Georgia. Certainly, the average verdict in Atlanta, Fulton, and DeKalb are much higher statistically.
Sample Car Accident Jury Verdicts in Georgia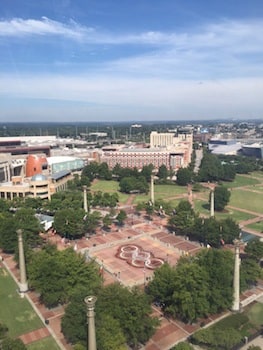 Below is an unrepresentative sampling of car accident verdict in Georgia, mostly in the Atlanta area. Why unrepresentative? Because we have skipped over a lot of defense verdicts and small verdicts. We always caution everyone on these verdicts. Just because a case has facts similar to your case, you cannot use any single case as a predictor of the value or the outcome in your claim. There are just too many variables at play.
You can find more recent verdicts in all types of personal injury cases in Georgia here.
2021, Georgia: $2,000,000 Settlement An 83-year-old man hit a tractor-trailer. He suffered cervical fractures, a lumbar sprain, ankle fractures, and a larynx injury. The man underwent neck and ankle surgeries. He died from his injuries nine months later. The man's family alleged that the truck driver's negligence caused injuries that contributed to his death. He claimed he illegally backed into a highway and operated his vehicle with poorly lit lights. This case settled for $2,000,000.
$100,000 Verdict. Plaintiff is at a complete stop in traffic when she is rear-ended by a pickup truck with modified high suspension that improperly left-turned out of a gas station. Plaintiff seeks compensation for medical expenses, property damage, pain and suffering, and permanent impairment. Liberty Mutual Fire Insurance Company, which insures plaintiff, provides $50,000 coverage per person for bodily injury plus $1000 coverage for medical payments. The insurance company alleges, however, that the medical coverage had been exhausted by payments to plaintiff's health care providers and also that plaintiff's injuries were the result of degenerative conditions unrelated to the accident. In addition, Liberty Mutual seeks contribution from defendant in underinsured motorist coverage. The jury awards plaintiff $25,000 in damages and $75,000 in punitive damages. (July 14, 2011)
$7,200,000 Settlement. Plaintiff, a 35-year-old male, suffers disc herniations that ultimately lead to his need for walking assistance after being involved in a multi-vehicle, rear-end auto collision caused by the negligence of a Liberty Mutual insured driver. Plaintiff also undergoes an emergency surgical procedure to release pressure from the spinal cord. Liberty Mutual repeatedly refuses plaintiff's settlement demands because they are more than the policy limit, but eventually caves when plaintiff threatens to bring a bad faith suit. Plaintiff receives $4,000,000 up front plus an additional $7,000 per month for the remainder of his life. (July 1, 2011)
$10,000 Verdict. Plaintiff, insured by State Farm is hit by an uninsured driver who fails to stop for a stop sign. She suffers physical injuries as a result of the collision, and her car is declared a total loss. State Farm files a cross-claim against defendant driver for contribution. The jury returns a verdict for plaintiff. (March 14, 2011)
$45,000 Verdict. Plaintiff, a female in her 30's, suffers from neck and lower back pain as well as headaches after being hit by an intoxicated driver who fails to yield right-of-way. She reports to the emergency room a month after the incident with complaints of back pain. An MRI reveals a disc herniation in her lower back. Plaintiff files suit against defendant driver and her uninsured motorist carrier, MIC General Insurance Corporation. MIC admits defendant's negligence but argues that plaintiff is exaggerating her injuries. Typical insurance company garbage. Plaintiff settles with the insurance company for $3,000. The jury awards $30,000 in punitive damages as part of the verdict. (August 17, 2010)
$37,000 Settlement. Plaintiffs, two females in their mid-30's, are injured in a rear-end auto collision and seek uninsured motorist benefits. Defendant flees the scene but is later apprehended. Plaintiffs assert soft tissue neck and back injuries. Because defendant is uninsured, plaintiffs pursue a claim against Travelers Insurance Company, which settles for $19,000 with the driver and $18,000 with the passenger. (November 30, 2009)
$225,000 Verdict. Plaintiff's vehicle, insured by State Farm Mutual Automobile Insurance Company, is struck and sent into a median wall after defendants lose control of their van and move into plaintiff's lane of traffic. Plaintiff seeks damages for personal injuries, medical expenses, pain and suffering, and loss of wages and earning capacity. Plaintiff's wife seeks damages for loss of consortium. State Farm could not admit nor deny whether defendants were uninsured or underinsured motorists. The insurance company files a cross-claim seeking contribution from defendants in the event it is required to pay plaintiff pursuant to uninsured motorist coverage. The jury awards plaintiff $200,000 and plaintiff's wife $25,000. (September 25, 2009)
$104,748.78 Verdict. Defendant loses control of his car, runs off the road, and crashes into a tree. Plaintiff, the mother of the passenger, files suit seeking damages for her son's physical and mental pain, permanent disability, and medical disability. State Farm Fire and Casualty Company is plaintiff's uninsured motorist carrier. State Farm refuses to pay plaintiff and plaintiff sues for bad faith. State Farm responds by claiming lack of knowledge regarding defendant's negligence, and files a cross-claim for contribution against the defendant. The jury awards plaintiff's son $75,000 as general damages for past and future pain and suffering and $29,748.78 to plaintiff for medical expenses. (June 10, 2009)
$25,000 Settlement. Plaintiff, insured by State Farm, is hit in a broadside collision when defendant driver fails to obey a stop light at an intersection. Plaintiff and her minor child passenger sustain arm, head, chest, neck, and back injuries. Plaintiff seeks payment from defendant's insurer, American Insurance Company, but AIC fails to pay medical bills, lost wages, rental car expenses, and other damages. The plaintiff brings a negligence suit and later accepts defendant's $25,000 settlement offer. (January 23, 2009)
Overview of Law Governing Atlanta Car Accidents
Comparative Negligence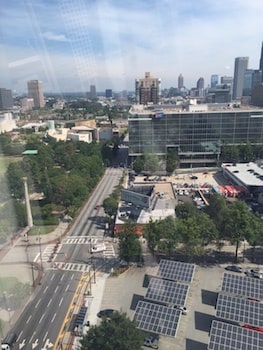 By statute, Georgia follows the theory of comparative negligence which means that the plaintiff's fault proportionally reduces his/her recovery. Plaintiff's own fault bars any recovery if his/her relative fault exceeds 50%.
Statute of Limitations
The Georgia statute of limitations for most personal injury auto accident related claims is two years. (One notable exception: claims against the state of Georgia or local municipalities can be 1 year or shorter.) This rule applies to medical malpractice claims and product liability claims in Georgia. While there is discovery rule in Georgia, there is a five-year statute of repose in medical malpractice cases. The statute of repose is harsh: it can bar a claim before the claim even accrues because it is before the injury occurs.
Wrongful Death Damages
The damages recoverable in a Georgia wrongful death action include the victim's expected earnings, or the value of the victim's services, from the date of the victim's death due to negligence to the statistically projected date of natural death (using life tables), plus an intangible element representing the full value of the life to the victim.
Caps on Personal Injury Damages
Like many states during the "medical malpractice crisis" in the middle of this decade, the Georgia Legislature in 2005 imposed a cap on noneconomic damages in medical malpractice lawsuits of $350,000. A trial judge in Fulton County, Georgia has struck down Georgia's cap in medical malpractice cases, if in fact in the legislature's cap of $350,000 for noneconomic damages was unconstitutional in its affording of special protections to doctors. At the time of this writing, the Georgia Supreme Court had heard arguments in this case and were expected to render a ruling. In Georgia auto accident and product liability cases, Georgia does not have a cap on noneconomic damages.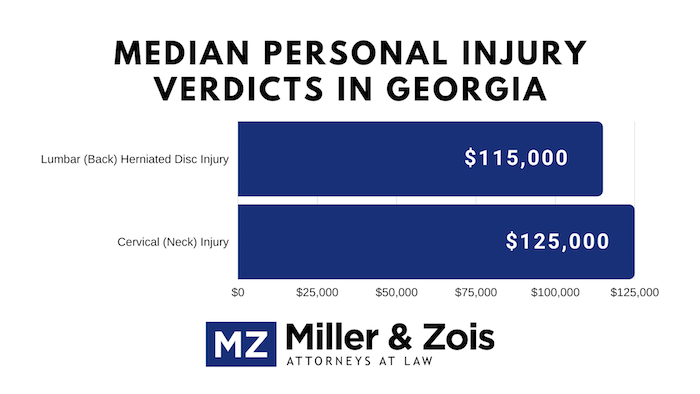 Punitive Damages
Georgia law provides for punitive damages for wanton conduct: "wanton conduct is that which is so reckless or so charged with indifference to the consequences as to be the equivalent in spirit to actual intent." This includes conscious indifference to consequences, which is an intentional disregard of the rights of another, or knowingly or willfully disregarding such rights. Georgia law caps punitive damages at $250,000.00 unless the party acted with specific intent to harm. Punitive damages may only be awarded in auto accident cases or other tort claims when proven by clear and convincing evidence (as opposed to the preponderance of evidence).
Zone of Danger
Under Georgia's law, a plaintiff seeking damages for emotional distress must demonstrate that: (1) he/she suffered a physical impact; (2) the impact caused him/her physical injury; and (3) the injury caused his/her mental suffering or emotional distress.
Zone of Danger
Under Georgia's law, a plaintiff seeking damages for emotional distress must demonstrate that: (1) he/she suffered a physical impact; (2) the impact caused him/her physical injury; and (3) the injury caused his/her mental suffering or emotional distress.
Actual Physical Contact Uninsured Motorist Rule
Under Georgia's uninsured motorist statute, there must be physical contact between the vehicles unless the evidence is corroborated by an eyewitness to the pedestrian or car accident other than the claimant. Under this unusual rule, the Plaintiff cannot allege a phantom vehicle caused an accident where there was no impact with the phantom vehicle unless there is an independent eye witness. The purpose of the rule is to eliminate "he said/"phantom said" uninsured motorist cases where there is no evidence beyond the word of the victim.
Collateral Source Rule
Georgia has a collateral source rule that allows for the introduction of all damages regardless if payment has been made by collateral sources. (A Georgia statute that allowed for the introduction of collateral sources was found by the Georgia Supreme Court to be unconstitutional.
Elements of a Medical Malpractice Lawsuit
There are three components of a medical malpractice lawsuit in Georgia: the doctor's duty to his patient; the doctor's breach of that duty through the failure to exercise the requisite degree of skill and care; and an injury proximately caused by the physician's failure.
Expert Testimony
In cases involving causation issues that can be resolved solely by testimony from a medical expert, the testimony must be based, at a minimum or reasonable probability.
Contacting an Auto Accident Lawyer
If you have suffered a serious injury in Atlanta from a car accident and want to speak to an auto accident lawyer or a personal injury lawyer about a medical malpractice or a product liability claim, call 800-553-8082 or click here for a free consultation.
Other Useful Links for Georgia Personal Injury CasesProduct Liability Cases in Georgia
(Note to readers: Please remember that only individuals who have you have signed a retainer agreement with our law firm are our clients or have an attorney-client relationship with our law firm or any individual personal injury lawyers. The data is information and may have changed or may be inaccurate given the nuances of your particular case. These general rules cited above often have exceptions that could and do fill an entire book. The only way to verify whether the general information on Georgia accident law applies to your case is to contact a personal injury lawyer in Georgia (we are not based in Georgia, but we work with Georgia lawyers) and lay out all of the facts of your case.)