Value of Virginia Injury Claims
Personal Injury and Medical Malpractice Verdicts in Virginia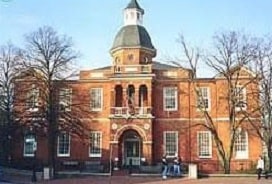 The median award for PI cases in Virginia is $24,720, compared to the national median of $38,461. But Virginia juries appear to be more willing to give plaintiffs the benefit of the doubt on liability: 66% percent of all plaintiffs are awarded compensatory damages, well above the national median of 55 percent.
These numbers alone do not tell the whole story. The average award value varies greatly depending on the type of case in question. For example, the median award for vehicular liability is just $15,000 compared to the $800,000 mark set by medical malpractice cases. It important to separate median verdict from average verdicts: the average vehicle accident verdict in Virginia is $502,038, a long cry from the median accident verdict in Virginia auto accident cases of $18,083.
In Virginia, 68 percent of liability awards go to vehicular liability whereas only 12 percent go to medical malpractice. (You also have to wonder of the 38% how many were represented by a good Virginia injury lawyer). In any event, clearly these numbers don't give all the answers, but they do offer a useful overview for a plaintiff's chances of recovery in Virginia compared to the country as a whole.
Our car and truck accident and medical malpractice lawyers handle only serious personal injury cases in Virginia. If you have been seriously injured in a motor vehicle accident or by medical malpractice in Virginia call our lawyers at 800-553-8082 or select here for a free consultation.
Information on Value of Personal Injury Cases in Virginia