Virginia Personal Injury Lawsuits
Virginia Premises Liability / Slip & Fall Cases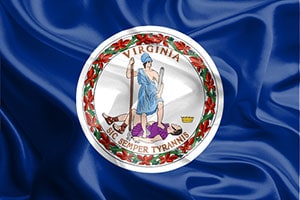 In addition to car accidents and medical malpractice actions, premises liability or slip and fall cases account for a large number of personal injury tort cases in Virginia. Premises liability is a theory of negligence that holds property owners (and their insurance companies) responsible when someone gets injured by a hazardous condition on the property.
In Virginia, all home and business owners have a legal duty to use and maintain their property in a reasonable manner so as not to injure another person, especially if the plaintiff is a business invitee. Property owners are under a duty to exercise ordinary care and to maintain their business premises in a reasonably safe condition. This duty extends to regularly inspecting and cleaning the premises as well as a duty to warn customers of any hazards of which they may not be aware. Under Virginia law, to be liable for an injury caused by a defective condition on the premises, the property owner must have had actual or constructive knowledge of hazardous condition and failed to properly maintain, correct, or warn the public about the defect.
A common personal injury action stemming from premises liability are slip and fall accidents. When property owners failed to warn or correct a defect/condition on their property and an invitee or customer falls as a result, they may have a cause of action against the property owner.
Below are some reported verdicts and settlements from recent premises liability cases in Virginia:
Plaintiff v. Defendant (Virginia 2020) $700,000: A woman fell in a retail store. She suffered a broken ankle, neck pain, back pain, a shoulder injury, and bowel and bladder dysfunction. She alleged that the retail store's failure to maintain safe premises caused her injuries. This case settled for $700,000.

Plaintiff v. Defendant

(Virginia 2020) $2.2 million: A store employee negligently dropped granite slabs on a woman's leg. The woman suffered tibia and fibula fractures. She underwent emergency orthopedic surgery. Despite undergoing two years of physical therapy, the woman experienced residual pain. She was eventually diagnosed with extensive nerve damage. The woman then underwent decompression surgery, which provided minor relief. She claimed she needed additional surgeries and treatments for pain management. Because of her injuries, the woman could no longer work full-time and experienced difficulties raising her young children. A Prince William County jury awarded $2.2 million.
Plaintiff v. Defendant (Virginia 2019) $1.3 million: A contractor was performing renovations at a retail store. He accidentally kicked an 11-pound cardboard sign, causing it to fall and strike a female shopper's head. The woman suffered a traumatic brain injury. Because of her injuries, she stopped working as a nurse practitioner for a year. This case settled for $1.3 million.

Johnson v. Salona Village

(Virginia 2019) $450,000: An 84-year-old woman tripped and fell on a pothole in a shopping center's parking lot. She suffered a femur fracture that required surgery. The woman also suffered the aggravation of her hip replacement symptoms. She underwent rehabilitative and physical therapy. The woman claimed her fall caused permanent injuries. She now used a cane and no longer enjoyed her favorite hobbies. The woman alleged that the parking lot owners' failure to repair the pothole caused her permanent injuries. A Fairfax County jury awarded $450,000.
Plaintiff v. Defendant (Virginia 2019) $4 million: A 26-year-old man fell over an apartment stairway's railing and landed in a parking lot. He suffered multiple spinal cord fractures. The man underwent spinal cord fusion surgery, which failed to resolve his injuries. He was left a paraplegic. The man alleged that the apartment's failure to maintain safe premises caused his permanent injuries. This case settled for $4 million.

Plaintiff v. Defendant

(Virginia 2019) $350,000: A 3-year-old boy was shopping with his family at a retail store. Merchandise fell from a top shelf and struck him. The boy suffered an arm fracture. He underwent multiple surgeries for treatment. The boy ultimately recovered from his injuries. This case settled for $350,000.
Rothgeb v. Norfolk (Virginia 2014) $2.4 million: plaintiff, an employee of the defendant railroad company, is on the job when he trips over a joint bar in the walking path between two tracks and falls onto a crossover switch stand that was no longer in use. Plaintiff sustains major injuries to his back from the fall and sues for failing to provide a reasonably safe place to work and remove dangerous worksite conditions. The plaintiff seeks damages for physical pain and mental anguish, medical expenses, and lost future earning capacity. Defendant disputes plaintiff's explanation of how the accident occurred, the extent of the alleged injuries, and also denied legal liability arguing that the plaintiff's sole negligence caused the accident. A jury returned a verdict in favor of the plaintiff awarding $2.4 million.
Carroll v. Delhaize Am. Inc. (Virginia 2008) $1 million: plaintiff was shopping at her local Food Lion store when she slips and falls on an accumulation of water in the freezer aisle. Management tells her that the freezers were recently stocked and condensation may have accumulated on the doors and fallen to the floor. Plaintiff sues alleging various injuries to her lower back and claiming that the store was aware of the accumulation of water on the aisle floor but failed to warn or correct the problem. Food Lion denies any wrongdoing and disputes the extent of the injuries but the jury awards plaintiff $1.2 million dollars (later reduced to $1 million by the judge).
Ritzmann v. Miller Oil Co. (Virginia 2007) $10 million: plaintiff walks into defendant's store, slips on an icy sidewalk and lands face first on the pavement. She suffers a traumatic brain injury, hearing problems, headaches, and other neck and back injuries. Sue sues for premises liability based on defendant's failure to correct the hazardous condition when they knew about it. Plaintiff sought to recover in excess of $78 million but jury awards her $10 million.
Virginia Dog Bite Cases
In Virginia, a person injured by a dog may bring a common-law negligence action against the owner or keeper of the dog. The owner of the dog has a duty to exercise ordinary care to protect people from injuries that might have been caused by the dog. In order to recover the plaintiff must prove that the owner failed to exercise such care over the dog and that failure proximately caused the injury.
Virginia follows the so called "one bite rule." Under this rule a dog owner is not liable for injuries caused by their dog's bite if the dog has never attacked a person or dog before. The breed of animal is not dispositive when evaluating a potential dog bite claim. However, if the dog is considered a "dangerous dog" then the dog owner is strictly liable for the injuries caused by the dog. Under Virginia law the definition of a "dangerous dog" is based on the dog's prior history. In other words if the dog has previously attacked a person or companion animal (e.g., another dog or cat) then it will be classified as a "dangerous dog" from that point forward.
Below are some reported verdicts and settlements from recent dog bite cases in Virginia:
USAA v. Castillo (Virginia 2020) $100,000: A dog bit a 5-year-old girl, injuring her. Her mother alleged negligence against the dog's owners, who were USAA-insured. She filed a claim against USAA, seeking compensation. The parties agreed to settle for $100,000.
H.R., IV, Pro Ami v. Watkins IV (Virginia 2020) $42,500: A dog bit a minor pedestrian at a city intersection. The boy was left deformed and disfigured. His parents alleged that the dog's owners' negligence caused their son's injuries. They claimed they should have known their dog attacked people unprovoked and failed to keep it on a leash. The owners disputed the claims. This case settled for $42,500.

Claytor v. Leggett

(Virginia 2020) $300,000: A dog weighing over 100 pounds attacked and bit a 15-year-old boy. Upon witnessing the attack, the boy's father shot the dog. However, the bullet went through it and hit the boy's leg. The boy suffered a leg fracture. He received treatments for his dog bites and underwent leg surgery. This case settled for $300,000.

Plaintiff v. Defendant

(Virginia 2020) $47,100: A man was working at a garden center. His supervisor brought her pit bull while on her day off. The pit bull bit the man's face after he petted it. The man suffered severe injuries that left him with facial scarring. This case settled for $47,100.
Brown v. Green (Virginia 2019) $100,000: A Great Dane attacked and bit an 11-year-old boy. The boy suffered personal injuries. His parents alleged that the Great Dane's owners' negligence caused his injuries. The parties agreed to a $100,000 settlement.
Nationwide v. H.A.B. (Virginia 2018) $40,000: A minor girl suffered injuries after a dog bit her. Nationwide insured the dog's owners. The girl's parents filed a claim against Nationwide, seeking damages for her injuries. Nationwide denied liability but agreed to settle for $40,000.
JM v. Peerless Insurance (Virginia 2017) $300,000: A pit bull mauled and attacked a 5-year-old boy. The boy suffered cheek and chin lacerations. He was left with severe facial scars that caused his emotional distress. This case settled for $300,000.
Pappas v. A.G. (Virginia 2018) $285,000: minor female suffers dog bite injuries while playing with a dog owned by defendant and her father files a claim against the defendant on her behalf. The girl's injuries are significant but not permanent and parties eventually agreed to settle for $285,000. The court approved the compromise settlement and the proceeds were distributed in exchange for a release of all future claims.
Amica Mut. Ins. v. A.J.H (Virginia 2018) $150,000: minor female suffers moderate injuries when she is attacked and bitten by a dog owned by defendants. At the time of the incident, the defendants allegedly were insured by Amica Mutual Insurance Company. The plaintiff on behalf of the daughter made a claim against Amica and the defendants Amica and the defendants offered to pay $150,000 and the court approved the agreement.
Bryant v. Barker (Virginia 2018) $150,000: 77-year old female suffered a back head contusion, loss of four teeth, a broken right hip, aggravation of a previous left hip replacement, short-term memory loss, and required implantation of a pace maker when a leashed pit bull broke free and jumped on her, causing her to fall to the ground and hit her head on a curb. She sues the claiming that the defendant negligently failed to secure the dog and allowed the dog to run at large when they knew or should have known the dog had dangerous propensities. The defendant denied liability. The court found defendant liable for the plaintiff's claimed injuries and the jurors returned a verdict for defendant's damages of $150,000.
Allstate Ins. Co. v. K.B. (Virginia 2016) $100,000: infant plaintiff was injured when a dog owned by defendant bit her. At the time the defendant was insured under a homeowner's insurance policy with Allstate Insurance. Infant's mother filed a claim against Allstate and the dog owner for the infant's medical expenses. The parties agreed to settle for $100,000.
Virginia Pharmaceutical and Product Liability Cases
Product liability refers to claims arising from personal injury or property damage caused by dangerous or defective products sold or leased in the marketplace. In product liability claims, an action can be brought against any party in the marketing chain from manufacturer to retailer. Under Virginia law (like most other states) there are four standard requirements in product liability case: (1) a marketed product, (2) a defect, (3) causation, and (4) personal injury or property damage. The plaintiff must prove that a marketed product was defective and that the defect was the cause of the injury or damage.
Virginia does not recognize strict liability in products liability cases. Instead, the injured parties must bring a claim based on negligence and breach of warranty theories. Under the negligence theory, the injured person must show that: (1) there was a duty to properly design, manufacture, and warn consumers; (2) the duty was breached; and (3) the breach caused the injury. Under the breach of warranty theory, the plaintiff is asserting that the manufacture guaranteed that a product will act or perform a certain way but failed to do so.
Pharmaceutical cases are common product liability cases. Pharmaceutical companies have a duty to research and test prescription drugs to ensure its safeness. If a drug has side effects, the companies have a duty to give adequate warnings to both doctors and patients.
Below are some reported verdicts and settlements from recent premises liability cases in Virginia:
Robert Benedict v. Hankook Tire Co. (Virginia 2018) $37.8 million: plaintiff was delivering cement in Chesterfield, Virginia when one of his truck's tires suddenly tore apart. The truck veered off the road, struck an embankment and flipped over. The plaintiff was pinned in the cab. The plaintiff was found to have broken his neck and fractured 12 of his ribs, as well as suffering three thoracic fractures, two arm fractures and a ruptured spleen. The injuries leave plaintiff a quadriplegic and confined to a wheelchair. He filed a product liability suit against the manufacturer of the tire that broke apart, arguing that that tire was defectively designed. The defendant disputed this, asserting that the tire had stuck an object prior to the incident, and that had been the cause of the blowout. The jury returned a finding for the plaintiff and awarded $37.8 million in damages.
Thomas v. Bayer Healthcare Pharms. (Virginia 2010) $800,000: plaintiff, husband of the deceased, sought damages for his wife's wrongful death. Plaintiff's wife was exposed to products manufactured and distributed by defendant Bayer Healthcare Pharmaceuticals. The wife reportedly suffered injuries and died due to an end-stage renal disease and difficulties related to nephrogenic systemic fibrosis. The plaintiff alleged the chemical substance in a medicine manufactured and distributed by the defendant proximately caused the wife's death. The parties entered into a settlement agreement for $800,000 in exchange for dismissal of the plaintiff's claims against the defendant.
Reynolds v. Enterprise Leasing (Virginia 2009) $700,000: a 50 year old male plaintiff suffered a crushed leg and crushed ankle, resulting in avascular necrosis in his hip and osteoporosis, when he was struck by an allegedly defective liftgate on a truck he purchased from defendant. Defendant denied liability and contended that the fall of the gate was caused by improper alignment of the cargo that was loaded by the plaintiff and a nonparty worker. The parties eventually agreed to settle for $700,000.
Contact Miller & Zois About Virginia Personal Injury Cases
If you have a personal injury case in Virginia the lawyers at Miller & Zois can help you get the best possible results. Call us at 800-553-8082 or get a free online consultation.