Virginia Nursing Home Neglect and Abuse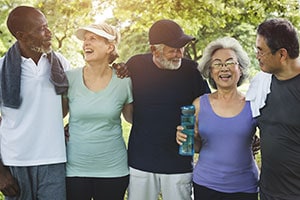 Virginia is somewhat unique among states for taking nursing home abuse and neglect seriously. The Virginia legislature has enacted special nursing home safety laws that intended to protect elderly patients. A new state agency division called Adult Protective Services was even created to enforce the new laws and investigate claims of elderly care abuse and neglect. Virginia's new laws were prompted by the widespread problem with neglect and abuse at nursing homes and assisted living facilities around the country.
Virginia Nursing Home Neglect
Despite all the new nursing home safety laws, neglect and substandard care still occurs on a regular basis in nursing homes across Virginia. Disregard and neglect of elderly patients in nursing home facilities occurs for a number of different reasons. One of the most frequently cited reasons for nursing home neglect is understaffing. Many nursing homes and assisted living facilities in Virginia simply don't have enough full-time staff on the payroll to properly care for the number of patients who live there. Significant understaffing can be a recipe for disaster at a nursing home. Employees become overworked and tired, which has a detrimental effect on work performance. Staff also might not have receive enough training which can lead to incompetence as they may not know how to handle certain situations.
Virginia Nursing Home Abuse
Negligent or neglectful care is not the only problem in Virginia nursing homes. Sadly elderly residents in nursing homes and assisted living facilities are often the victims of intentional abuse by the staff that are supposed to care for them. Nursing home patients are easy victims for various types of physical and mental abuse because they are often physically disabled and mentally incapacitated. This is problematic because they can't defend themselves or report acts of abuse. Nursing home abuse comes in a broad variety of shapes and forms. Many incidents of abuse in Virginia's nursing homes involving multiple incidents and types. The most common forms of abusive conduct at nursing homes in Virginia include
Physical Abuse: Nursing home staff sometimes hit, kick and/or push patients. Symptoms of physical abuse may include explained scars, marks, or bruises. Sprains and broken bones indicate more severe cases of physical abuse.
Mental Abuse: mental abuse can occur in an infinite number of forms and varieties and often involves some type of verbal abuse.
Social Abuse: this type of abuse may involve deliberate isolation or seclusion of a patient for a long period of time. The patient may develop depression or anxiety as a result. These mental health issues may shorten their life expectancy.
Financial Abuse: financial abuse is also another common problem. It typically involves staff taking a resident's personal items, money, or bank account information without the patient's permission.
Sexual Abuse: intentional sexual abuse may also occur as well. Staff, other residents, or visitors may cause this form of abuse.
Bed Sores
Bed sores (or pressure ulcers), are a type of skin ulcer that results from pressure on the skin caused by remaining stationary in a bed for too long. Bed sores are one of the most common results of nursing home neglect in Virginia. Bed sores may not sound very serious but they can be extremely painful and physically debilitating. If pressure sores are allowed to progress to advanced stages they may lead to severe infection or death.
The severity of bed sores also ranges from a scale of I to IV. Grade I bed sores are the most common and consist of discolored skin. It is also known as a decubitus ulcer. These ulcers are not severe, and resolve quickly. Grade II bed sores consist of some loss of skin or damage to its top layers. Grade III bed sores consist of skin death or patch damage. However, it is limited specifically to skin layers. Grade IV bed sores include further skin damage as well as damage to the joint or bone.
Legal Rights of Nursing Home Patients in Virginia
In the Commonwealth of Virginia, residents have legal rights that ensure they receive quality care at the facility. These rights are found in VA Code §32.1-138. Aside from establishing minimum quality of care requirements and prohibitions on neglect, the Virginia nursing home laws give patients a host of other legal right design to give them a bigger role in their medical treatment plan. Most significantly, Virginia law gives patients the affirmative right to voice complaints and raise potential issues they have with the facility. They are allowed to suggest what changes should occur in at the nursing home to staff members. Patients may consult individuals independent of the facility to handle things such as management of their personal financial affairs. When staff at the facility are given financial authority over patients they are now legally required to report these transactions to the patient.
Adult Protective Services
In Virginia the Adult Protective Services (APS) has been established to help investigate cases of abuse and neglect of adults 60 years or older or mentally incapacitated adults 18 years or older. In addition to investigating cases of abuse or neglect, they can provide support services and also remove them from facilities where they have been mistreated. Support services available from APS include transportation, nutrition services, adult day care, life foster services. This shows that Virginia takes nursing home abuse and neglect seriously because they have established a social service program that helps abused or neglected patients leave their facility.
Virginia Nursing Home Verdicts & Settlements
Below are recent verdicts and reported settlements from Virginia cases involving negligence and/or abuse at nursing home facilities. Why are there not more cases? Few nursing home cases make it all the way to a jury trial. The vast majority of meritorious nursing home cases settle long before the claim sees the courthouse steps.
Chauvin v Med. Facilities of Am. (Virginia 2018) $450,000: female resident at nursing is dependent on tracheal breathing tube that must be checked and maintained on a regular basis. Staff at the nursing neglect to monitoring and regularly clear out the air tube and she dies from oxygen deprivation when her breathing tube becomes blocked by mucus buildup that was never cleaned out. He estate sues the nursing home for negligent care and the care quickly settles for $450,000.
Holmes v Consultate Health Care (Virginia 2018) $200,000: elderly resident at assisted living facility in Williamsburg has cardiovascular disease, hyperlipidemia, and Glucose-6 phosphate dehydrogenase deficiency which required careful monitoring and management. Her conditions deteriorates rapidly and she stops eating, loses weight and has blood in her diaper but staff at the facility do nothing. Eventually her daughter demand she be sent to a hospital where she is diagnosed with renal failure, dehydration, anemia and other conditions and she dies soon after. The insurance carrier settles the claims for $200,000.
Stein v Envoy of Norfolk (Virginia 2017) $350,000: bedridden nursing home resident develops stage IV pressure sore on her hip and stage I-II pressure sores elsewhere on her body from not being moved regularly. Her guardian files suit on her behalf alleging that the nursing home staff neglected to move her enough. The case settles for $350,000.
Contact Miller & Zois About Virginia Nursing Home Cases
If you have a lawsuit against a nursing home for abuse or negligent care of a patient, contact the nursing home negligence attorneys at Miller & Zois. Call us at 800-553-8082 or request an online consultation.