Maryland/D.C. Injury Law Differences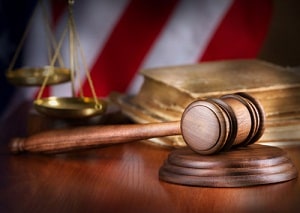 There are notable differences between Maryland law and the District of Columbia law governing tort claims. This is by no means an exhaustive list but these are some of the most common differences that trip up some lawyers (or are just important).
Which jurisdiction is better for plaintiffs if they have a choice? It really depends on the facts of the case. Maryland and D.C. have some very different laws but the difference in the jurisdiction seems to help or hurt with equal measure. Certainly it is also important which jurisdiction in Maryland it is. Usually in cases where there is a choice between the District and Maryland, the venue is either Montgomery County or Prince George's County. Of those three jurisdictions, P.G. County is going to be the best jurisdiction for the majority of tort claims.
Wrongful Death
In Maryland, a wrongful death claim is brought by the family members who suffered the lost in their own names. The estate's claim is a survival action brought by the decedent's estate. In D.C., the proper party to sue for both the wrongful death and the survival action is the estate. You do not name the individual family members in a wrongful death claim in Washington, D.C.
PIP Insurance
In Washington DC, insurance companies are not required to offer personal injury protection insurance. D.C. Code § 31-2404(a). Maryland requires that insurance companies offer PIP and have a signed waiver if the insured chose to waive PIP. Maryland Insurance Code Annotated §19-505 (2014).
In D.C. a PIP application must be filed within 60 days. In Maryland, you have a year to file.
Learning the Insurance Coverage Before Filing Suit
The District of Columbia requires the insurance company to notify the plaintiff, upon request, of the insured's policy limits.. D.C. Code § 31-2403.01. Maryland law makes you jump through some hoops but also requires insurance companies to produce this information for cases after October 1, 2011. Unlike D.C., Maryland requires plaintiffs' counsel produce at least $12,500 in medical bills allegedly related to the motor vehicle collision. Both jurisdictions require a response with 30 days to this request.
Damage Caps
D.C. does not have any damage caps. Maryland has separate caps for malpractice and non-malpractice cases.
Punitive Damages
In Washington, D.C., punitive damages are available in cases where there is ill will, fraud, recklessness, or willful disregard of the plaintiff's potential injury if there is clear and convincing evidence. Maryland law is much more strict, requiring actual malice. Because there are few insurance policies for actual malice, punitive damages are unlikely to be available for tort claims in Maryland that are covered by insurance.
Statute of Limitations
Both jurisdictions have three year statute of limitations for most tort claims (with some notable exceptions). One of D.C.'s most notable exceptions: wrongful death claims which has a two year limitations period (it used to be one year until 2012).
Lost Wage Claims
Lost wage calculations in D.C. require deductions for expected income tax. Maryland does not have the same requirement.
Notice of Claims Against the State
Maryland's Tort Claims Act requires notice within a year to bring a tort claim (and has a $200,000 cap). To bring a claim against the District of Columbia, notice must be made with 6 months of the injury. D.C. Code Ann. § 12-309 (2014).
Owner Responsibility for Crash
In Maryland, the owner of the vehicle has to be negligence in some way to have liability. In the District, the owners is responsible in most cases where they was permission to drive the vehicle and the owner is not a rental car company. D.C. Code § 50-1301.08.
Dram Shop Liability
Washington D.C. now has dram shop liability against bars and restaurants. Maryland still does not (although not everyone on Maryland's high court agrees.
Getting Counsel for Your Case
We handle tort claims in the District of Columbia and Maryland. If you have been injured or have lost a loved one as the result of the negligence of someone else, call our lawyers at 800-553-8082 or get a free on-line consultation.