WellSpan Health Malpractice Claims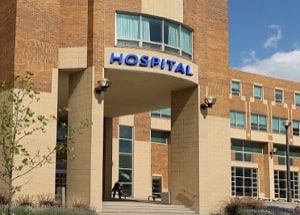 WellSpan Health is a large hospital and health care system based in southeastern Pennsylvania. Headquartered in York, Pennsylvania, WellSpan Health currently owns and operates 8 local hospitals. The 2 largest hospitals in the WellSpan Health system are WellSpan York Hospital in York, PA and WellSpan Gettysburg Hospital in Gettysburg, PA. Smaller hospitals under the WellSpan umbrella include Chambersburg Hospital, Waynesboro Hospital, WellSpan Ephrata Community Hospital, WellSpan Good Samaritan Hospital, WellSpan Surgery & Rehabilitation Hospital, and WellSpan Philhaven.
In addition to local hospitals, WellSpan Medical Group includes about 170 patient care locations across the southern PA region offering everything from primary care and diagnostic imaging to medical equipment. WellSpan employs almost 20,000 people including doctors, nurses, technicians, and non-professional staff.
History
Like most of today's large regional hospital and healthcare systems, the WellSpan Health system began as a single hospital - York Hospital. York Hospital was founded in 1880 as the York Hospital and Dispensary. The hospital originally occupied a simple 3-story building constructed on land donated by a local York businessman. 10 years after opening its doors the hospital (which would later be known as York Hospital) was treating about 2,000 patients a year.
York Hospital continued to grow and prosper as the town and surrounding area expanded around it. In the 1990s York Hospital became the York Health Network and in 1999 it acquired Gettsyburg Hospital and other local practices. The following year York Health Network merged into WellSpan Health.
WellSpan Health Malpractice Claims
As a large, integrated health and hospital system, WellSpan Health regularly faces a high volume of medical malpractice claims. The malpractice claims against WellSpan originate from all aspects of the WellSpan health network including hospitals and patient care facilities. Although it is very difficult to known exactly how frequently WellSpan Health gets sued for medical malpractice, we estimate that it is probably named as a defendant in 50-75 new malpractice cases each year.
WellSpan does directly employ around 1,500 physicians and licensed health care professionals so it often gets sued directly for malpractice by its employee doctors. WellSpan and its various hospitals are also frequent defendants in hospital malpractice claims. Like most other hospital systems, WellSpan is self-insured and is often inclined to settle malpractice cases quickly to protect its community image. In fact, a review of the reported settlements involving WellSpan clearly indicates that a significant percentage of claims against the hospital system get settled quickly, with no details disclosed.
WellSpan has utilized a variety of different attorneys as defense counsel in its medical malpractice cases. The law firm of Stevens & Lee in Lancaster, PA has most frequently been called upon to represent WellSpan in medical malpractice cases. However, but a handful of other firms from the surrounding area have also entered their appearance on behalf of WellSpan in these cases.
WellSpan Verdicts & Settlements
Below are summaries of verdicts and reported settlements from actual medical malpractice cases against WellSpan Health or a hospital or other provider in the WellSpan system.
Lageman v Zepp (Pennsylvania 2018) Undisclosed: This medical malpractice case arose out of a procedure performed at York Hospital and the lawsuit was filed against WellSpan Health and an anesthesiologist and his practice. The case alleged that a central venous line was negligently placed during an emergency abdominal surgery causing patient to suffer arterial cannulation and stroke. WellSpan settled out of the case for an undisclosed amount.
Burkhardt v York Hospital (Pennsylvania 2015) $6 million: Patient was admitted to York Hospital with complaints of chest pain. She was examined and found to have suffered a heart attack. She thereafter underwent angioplasty and cardiac catheterization, and was brought to the ICU for monitoring. In the ICU she had a sudden drop in blood pressure and increase in heart rate. The resident notified the cardiologist, but no further action was taken. Soon after patient was found to be bleeding internally and she died. Her family sued WellSpan and the doctors claiming that they negligently failed to detect her post-surgical bleeding in a timely manner. Specifically, it was alleged the doctors and hospital should have order further tests. The case went to trial and a jury awarded $6 million in damages. York Hospital was found to be 75% at fault and the cardiologist 25% at fault.
Wilson v York Hospital (Pennsylvania 2012) Undisclosed: In this medical malpractice case WellSpan York Hospital and a pair of doctors were sued. The plaintiff alleged that WellSpan and the doctors failed to recognize 4th degree lacerations in patient following vaginal delivery of her baby. As a result surgical repair was delayed allegedly causing patient to suffer permanent incontinence and other symptoms. The case was settled for an undisclosed amount.
Yeaple v Dalton (Pennsylvania 2013) $200,000: In this case a patient's estate brought a wrongful death claim against her primary care doctor and his practice (Hayshire Family Medicine) which was part of the WellSpan Medical Group. The lawsuit accused the WellSpan doctor and his practice of negligently failing to identify patient's dog bite and failing to diagnose that she was suffering from a rare infection from which she eventually died. The case settled fairly quickly for $200k.
Gageby v Gettysburg Hospital (Pennsylvania 2009) Undisclosed: WellSpan Gettysburg Hospital was sued when its employee doctors allegedly failed to properly diagnose a thoracic and/or cervical compression fracture. Plaintiff claimed that this diagnostic error left him paralyzed with quadriplegia. The case settled for an undisclosed amount.
Durst v York Hospital (Pennsylvania 2009) Undisclosed: In this wrongful death case York Hospital was accused of medical malpractice based on the failure of its doctors to timely diagnose patient with rocky mountain spotted fever. Case settled for undisclosed amount.
Contact Miller & Zois About WellSpan Health Malpractice Claims
Medical malpractice lawsuits are complicated, difficult and expensive cases. To go up against a large health system like WellSpan you need a good, effective, malpractice firm behind you. The Pennsylvania medical malpractice lawyers at Miller & Zois can fill this role for you. We have experience going up against WellSpan and even larger hospital systems and consistently delivering the best possible results to our clients. Call us today at 800-553-8082 or reach out to us online.